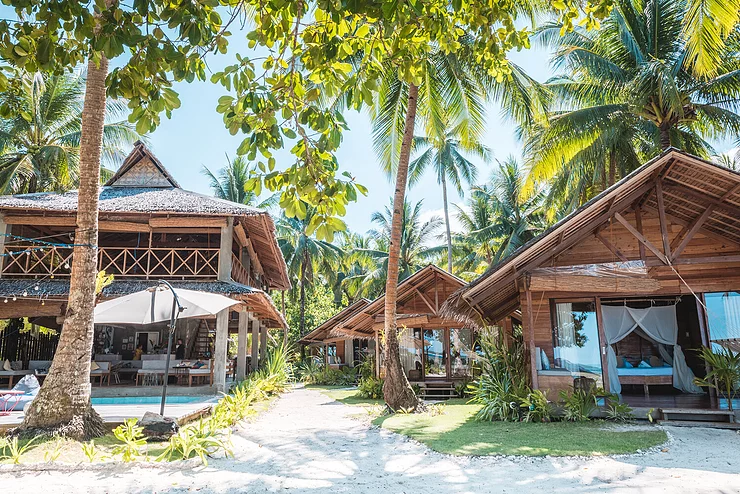 Dreaming of travel to far-off, exotic places?
Longing for white sand, clear blue water, and palm trees?
Does the idea of a week on a tropical island make your mouth water?
I share the feeling!
Which is why we're offering this special retreat opportunity to
Siargao Island, Philippines!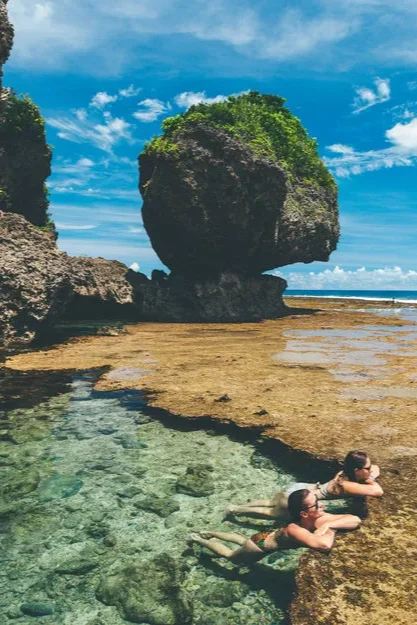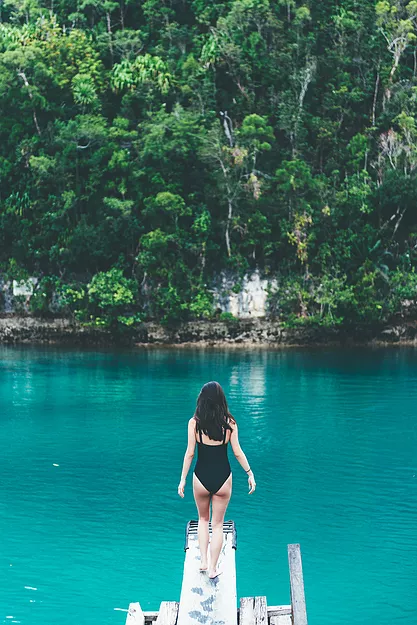 It's become an annual tradition for Mystic Monkey to hold international retreats each year, and why not? It's cold and dark here this time of year, and there's no better way to reset and fill up on life than with plenty of sunshine in a beautiful location on the beach!
Last year, our group went to Costa Rica and had an unforgettable experience in the small beach town of Dominical. The year before, we stayed on the shores of Lake Atitlán, Guatemala and took in the powerful healing energy of that sacred place.
This year, unfortunately, we were not able to make a new journey, but as travel becomes realistic again, it's time to plan the next adventure!
It would have been easy to go back to Central America for this retreat – there are some spectacular places in Costa Rica, Nicaragua, Guatemala, Mexico… this planet is abundant with hidden paradises. This time, though, felt like an opportunity to try something different. A different culture, a different part of the world, a different vastness to the horizon.
If you're like me, you've felt trapped this past year, cut off from possibilities, and dreams of new experiences have felt impossible to attain. You've felt stuck, pent-up, and frustrated with being forced to just survive and maintain, instead of thriving. Maybe, like me, you feel the need for something big and glorious, a once-in-a-lifetime taste of other worlds. Maybe you feel like it's time to do something a little out of your comfort zone.
That's why I picked Soultribe Beach Retreat.
Imagine a week in a dedicated retreat center, steps away from turquoise tropical waters, swaying in a hammock, lulled by gentle ocean breezes. Picture waking up each morning for a yoga class in an open-air shala, then being fed healthy local produce and seafood before a day of surfing, paddleboarding, or just laying on the beach. Rent a moped and explore the island. Treat yourself to a massage. Join us for day excursions like exploring Sugba Lagoon or island hopping. Join us for another yoga class at sunset, and finish off the day with a bonfire on the beach before dozing off in your cabana or luxury glamping tent. It's paradise, and it might seem too good to be true, but it doesn't have to be.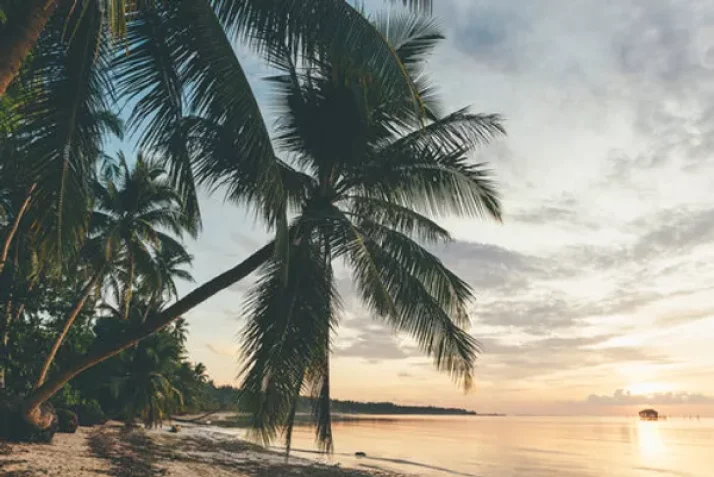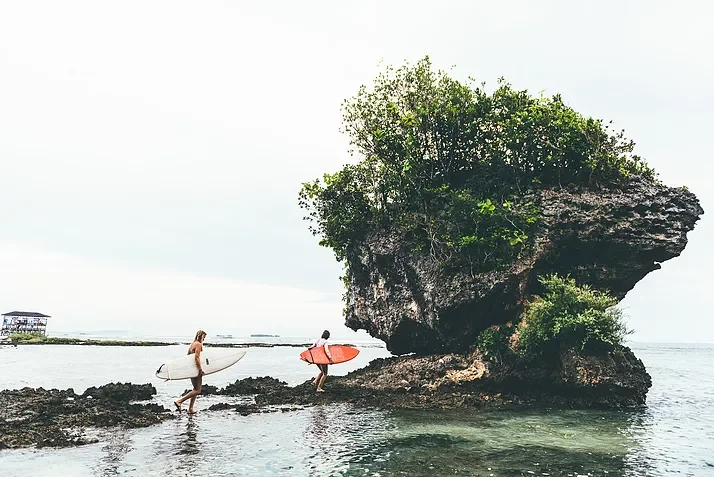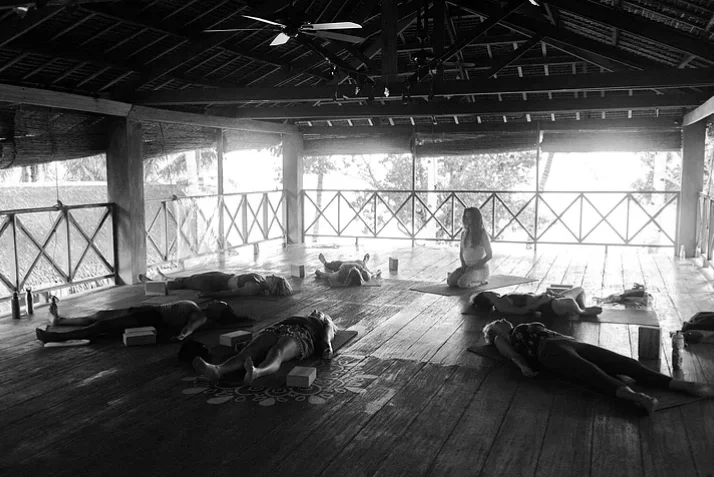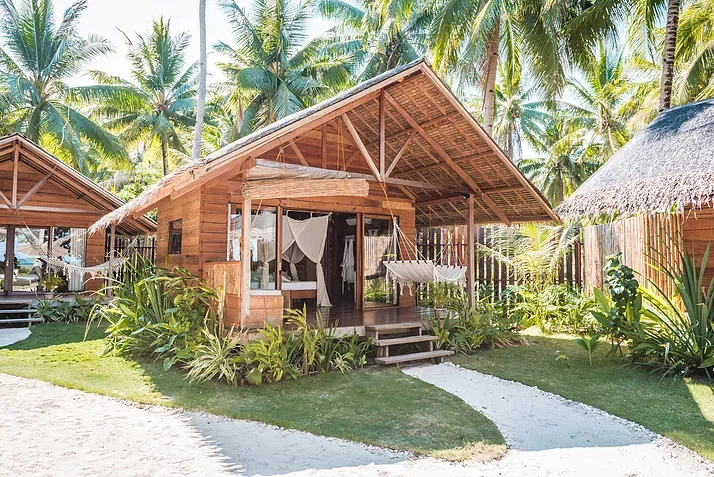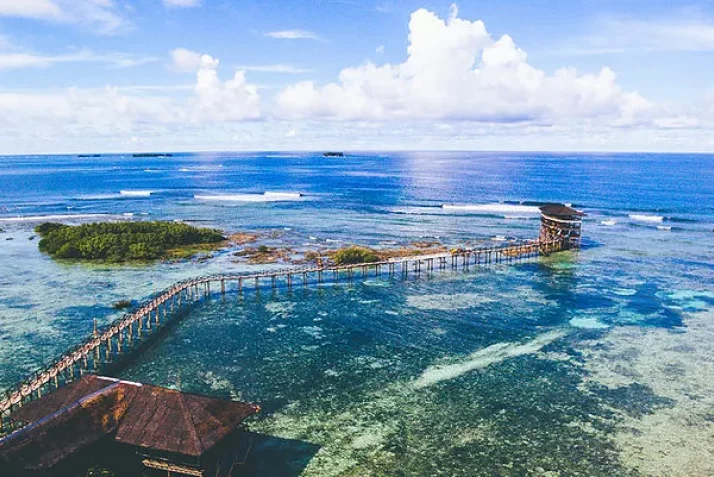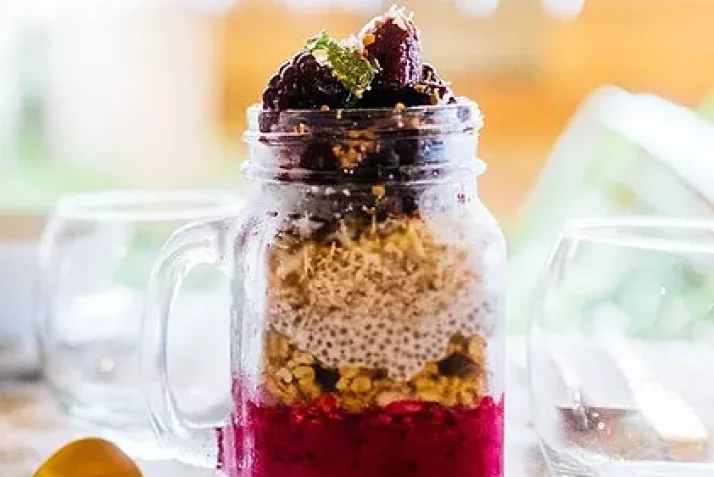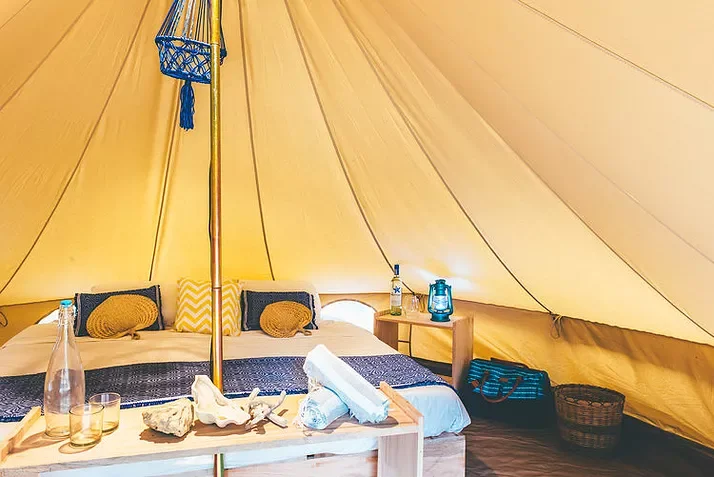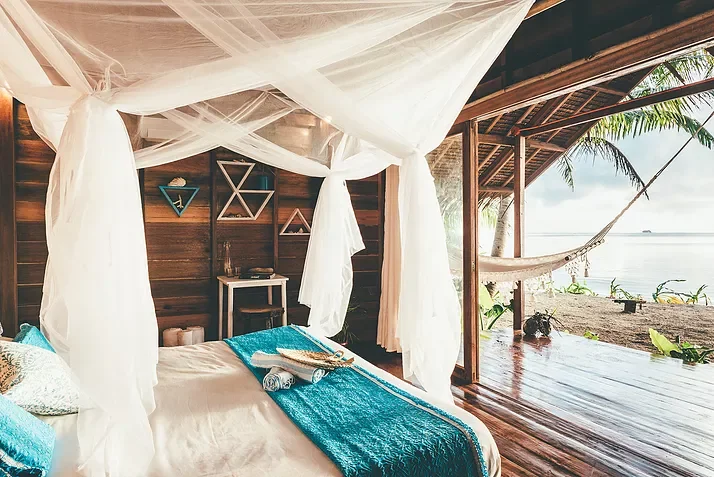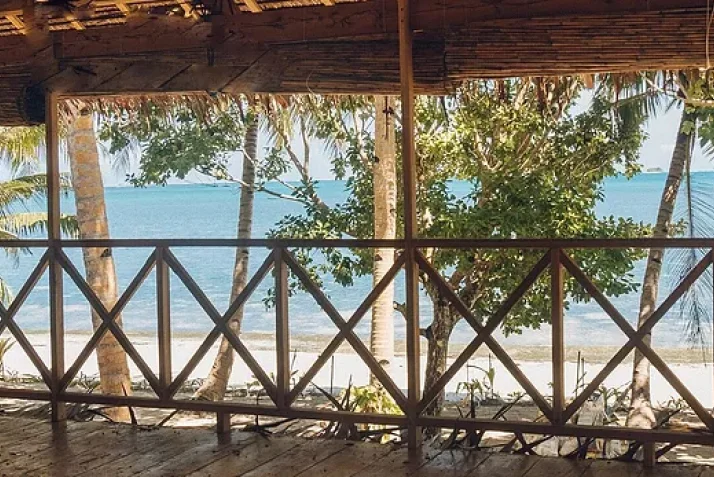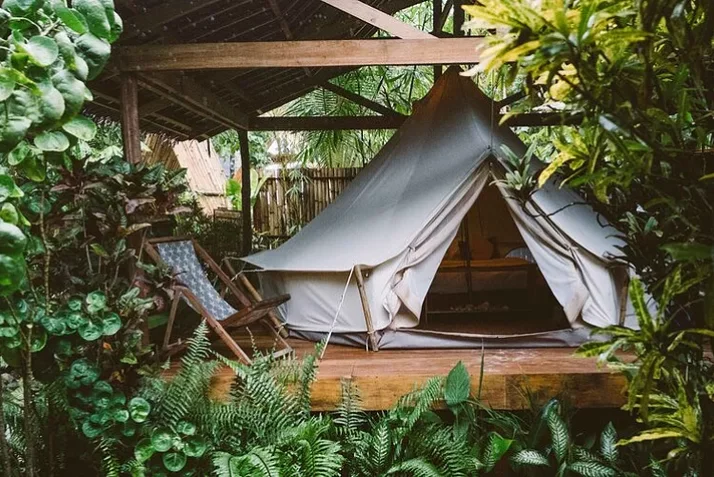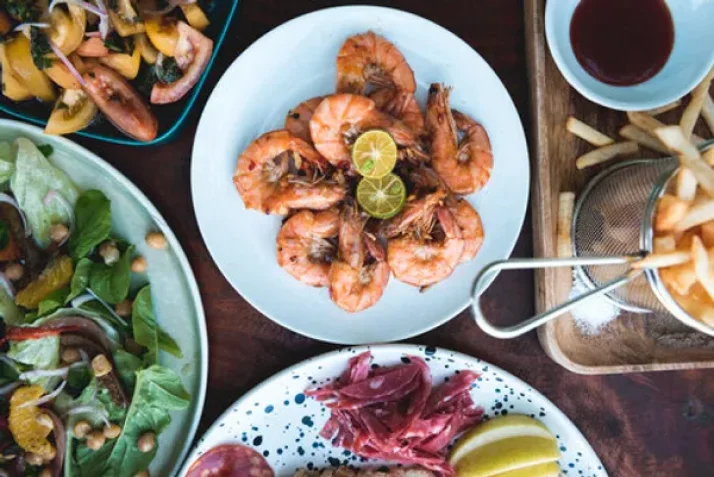 DATES:
March 11-18, 2022. That's 7 nights of bliss!
YOUR PACKAGE INCLUDES:
Accommodation for 7 nights at Soultribe Beach Retreat, 2 yoga classes per day, 2 fresh meals per day, day trips with the group, and other group activities. Lots of free time to unwind, relax, and explore!
​NOT INCLUDED:
Extra meals (explore the island and taste the local cuisine!), alcohol, extra activities like massage and surfing, moped rentals. Travel to and from Siargao Island are also not included.
ACCOMMODATIONS:
Soultribe has 2 types of lodging – beach cabanas and luxury glamping. Both options are shared spaces with one other person. You will have separate beds unless you prefer to share a bed with someone. We have an attendance cap of 21 guests.
​PRICING:
$1600/person for the cabanas, or $1400 for the luxury glamping tents. A $500 deposit reserves your spot, with the balance due at least 30 days before the start of the retreat. Sales tax is not included.
​You can also email me for PayPal or Venmo payment options.
Cryptocurrency payments are also accepted! Just ask.
ABOUT THE HOST:

My name is Jason Calsyn. I run Mystic Monkey Yoga, and have led previous retreats at Danyasa Eco-Retreat in Dominical, Costa Rica, and Villa Sumaya, on Lake Atitlán, Guatemala. My retreats are designed as opportunities to unwind and explore. I believe that we all need chances for self-care on a regular basis, and there's no better way to do that than in a peaceful, warm environment, with natural beauty all around.
I have been teaching yoga for 8 years, and have an E-RYT 500 certification from Yoga Alliance. I received my certifications from Maui Hot Yoga on Maui, Hawaii, and Sampoorna Yoga in Goa, India. My classes are challenging but accessible, and blend elements of Vinyasa, Hatha, and Yin Yoga practice. I also offer Yoga Teacher Training programs at Mystic Monkey Yoga, here in Port Townsend, WA.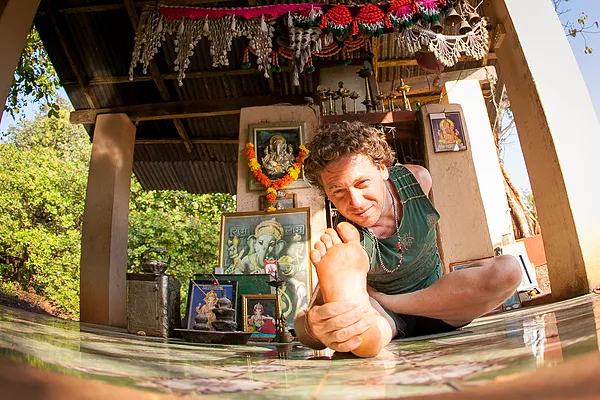 REFUND AND CANCELLATION POLICY:
If the retreat is cancelled for any reason, you will have the option to receive a full refund, or apply your payment as a credit towards a future retreat. If you need to cancel your attendance, you will receive a full refund minus the non-refundable $500 deposit if you cancel at least 60 days ahead of the retreat start date. You will receive a 50% refund (not including the $500 non-refundable deposit) if you cancel at least 30 days ahead of the retreat start date. Refunds will not be possible for cancellations less than 30 days ahead of the retreat start date. If you cancel and prefer to have your balance credited to a future retreat, your full payment amount (including deposit) will be credited, regardless of when you cancel.