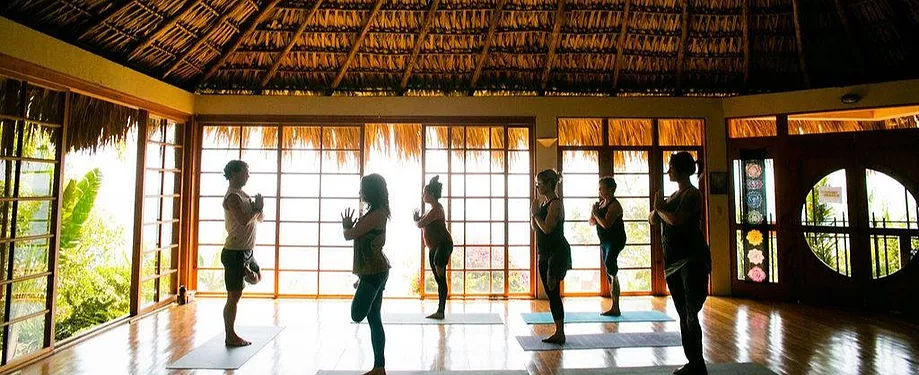 Explore beyond your asana practice with Mystic Monkey Yoga's 200 hour Yoga Teacher Training.
This training will qualify you for RYT-200 designation from Yoga Alliance.
Saturdays & Sundays 12-8pm on alternating weekends (one weekend on, one weekend off). We will meet for 11 weekends total – training dates are:
Sept. 25-26
Oct. 9-10
Oct. 23-24
Nov. 6-7
Nov. 20-21
Dec. 4-5
Dec. 18-19
Jan. 8-9
Jan. 22-23
Feb. 5-6
Feb. 19-20
Exact training dates and weekends off are subject to change.
You will learn about:
Yoga Poses,
Meditation,
Pranayama (breath),
Mantras,
Chakras,
Yoga Philosophy,
Anatomy,
Class Sequencing,
Fundamentals of Teaching,
Qualities of a Yoga Teacher,
The Business of Yoga, and much more!
​Yoga Teacher Training is a beautiful opportunity to go deeper into your own practice, and to equip yourself with the tools you need to teach a safe, effective, and inspiring yoga class. This teaching is particularly valuable in the challenging environment we currently live in, and being able to share it with others is one of the most gratifying and deeply rewarding things you can do.
​We held our first Teacher Training this winter, and some of our trainees are now leading classes at Mystic Monkey. This is a soul-nurturing experience. You will challenge yourself in unexpected ways, remember parts of yourself that perhaps you've lost touch with, and learn about the rich and vast wisdom of this ancient tradition. Whether you picture yourself leading yoga classes, or just want to deepen your personal practice, this program will enrich your relationship with yoga and all it has to offer.
​This training will be led by Jason Calsyn E-RYT-500 and assisted by Angela Zimpher, RYT-200.
Tuition:
$3000 regular price
$500 deposit to hold your place
Payment plans are available!
Cryptocurrency payments are welcome as well!
​Please send an email to Jason if you'd like to sign up, or if you have any questions about the training. We have limited spaces available but would love to have you join us!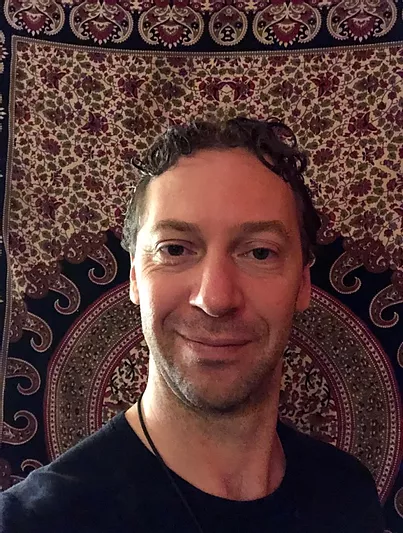 Head Instructor, and Owner
Jason began his yoga journey in 2003, when he started attending Bikram Yoga classes at a local studio in San Francisco. He enjoyed the physical challenge of the classes, and soon found that all aspects of his life were improving: he looked and felt healthier, his emotional life improved, and the spiritual aspect of his being started to thrive. Jason soon started to explore other yoga methods; he received his RYT-200 certificate at Maui Hot Yoga in 2012, and his RYT-500 at Sampoorna Yoga in Goa, India in 2016. His classes are dynamic and creative, and he works to ensure that all students can thrive, whether they are beginners or long-time practitioners. Every class is unique, and Jason incorporates elements of yoga philosophy, pranayama, and meditation techniques into his classes as well. Jason is the owner and head instructor of Mystic Monkey Yoga.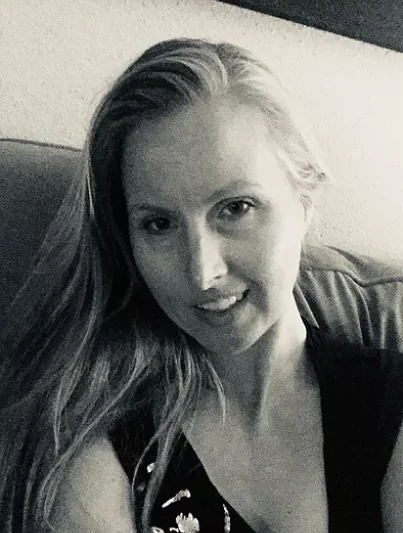 After many years of practicing, Angela completed a 200 hour teacher training with Eddie Modestini and Nicki Doane in 2010 in her hometown, Sebastopol, CA. Since then she has taught vinyasa flow classes in California and Florida and is grateful to now be a part of Mystic Monkey. 
Before taking my first RYTT at Mystic Monkey in the Winter of 2021, I had been considering
finding a course to complete my training for about three years. I considered finding a studio in Seattle, seeking coveted programs within the country, traveling internationally, and perhaps just forgetting the idea all together. I had been practicing for nearly a decade and figured I could continue to slowly discover elements of my practice, and of Yoga as a whole, as I had already done – slowly and simply as a practitioner.
It was abundantly clear to me, during the global pandemic, that I needed something to hold
onto. Somewhere to show up that felt safe and secure and offered me more than just waiting out the storm. Jason's 200 RYT offered more than I could have imagined. It was a refuge and a place where we could invest ourselves, while also working through all of the personal stuff that had flared up throughout the last year. As I shared with Jason, the gifts and lessons learned from this training transcended Yoga. It allowed me to tend to parts of myself both on and off the mat. While absolutely covering all the material one would expect in a Yoga Alliance accredited training (e.g. anatomy, physical poses, alignment of asana, history of culture, hands on adjustments, etc.) it was also deeply spiritual and personal. Spiritual in the sense of going inward and noticing the more subtle qualities of our nature and our practice.
I am beyond grateful that I was able to do this training in my own backyard and honestly can't imagine it unfolding any other way. I had the comfort of a short commute and a workable class schedule that allowed me the time to ingest, digest and incorporate the material provided. I did not necessarily intend on teaching after completing the course and figured I would just deepen my relationship to this lifelong practice of Yoga. I think deep down I had the all too relatable fear of, "Am I good enough?". Jason's guidance, support and gentle nature gave me the courage and power to step into the role of Teacher.
My advice to you if you are called to teacher training is this: Take the jump. You will land in a
place that will deliver you more than you expect.
-Dani